Gogo Business Aviation, the leading provider of inflight connectivity for business jets in North America, is preparing to go global with a new broadband IFC solution for BizAv that will leverage electronically steered antenna technology ( ESA) from Hughes Network Systems and the OneWeb low-earth orbit satellite constellation.
By partnering with Hughes and OneWeb, Gogo is leveraging its declared commitment to offer a satellite-supported air-to-ground/LEO integrated in-flight connectivity product to the North American business aviation market, and an LEO-centric solution globally.
"Gogo's proprietary antenna assembly, designed in conjunction with Hughes Network Systems, LLC, will be small enough to fit on the fuselage of business jets, from super light jets and large turboprops to ultra long jets. range, and will operate over high-speed, low-latency global broadband network," Gogo said in a statement.
"To access the network, the new service will only require a single Gogo AVANCE LRU [line replaceable unit] inside the aircraft, which means that existing AVANCE customers will only need to install the ESA antenna, with one cable for power and one cable for data output.
But global carriers who don't need or want ATG service in North America will be able to take advantage of Gogo's LEO-powered Global IFC in a standalone form.
"[T]it will be offered to business jets worldwide. [Operators] need an ADVANCED system — L3, L5 or SCS [Gogo's Smart Cabin System with advanced router]. SCS doesn't come with ATG service, so you're correct that they don't need ATG for this service to work," a Gogo spokesperson explained when asked. if a global operator could simply order the IFC solution powered by LEO.
"If a customer has L3 or L5, they will be able to add global broadband and use either network when flying into North America or have satellite when leaving North America," said he added. Combining OneWeb's LEO satellite network capacity with Gogo's ATG network will provide "even greater capacity than LEO alone can provide," noted Gogo, which was recently competing on the ATG IFC front in the continental United States with new entrant SmartSky Networks.
A new LEO satcom reader, SpaceX's Starlink, is also making gains, having recently Secure 'semi-private' JSX and Hawaiian airlines as customers.
Satellite-based IFC service providers GEO Collins Aerospace, via LuxStream; Inmarsat Jet ConneX through value-added resellers; and viasat are also competing for BizAv cues in North America and around the world. Viasat intends to finalize its acquisition of Inmarsat by the end of the year.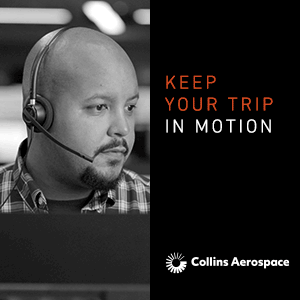 OneWeb, which has successfully launched 428 satellites of a planned LEO constellation of 648 satellites, believes its agreement with Gogo Business Aviation represents a leap forward for business aviation connectivity. The company's vice president, mobility, Ben Griffin, said in a statement, "By harnessing the power of our LEO constellation to provide robust, consistent and reliable global coverage, OneWeb and Gogo will be able to deliver a unmatched to business jet operators and passengers worldwide. "
Griffin in March says RGN that OneWeb still aims to introduce its in-flight connectivity service in 2023, once construction of its constellation is complete. And today, Gogo indicated that its new LEO-powered IFC will be available once the OneWeb network "is fully launched and commercially available."
Hughes, meanwhile, first unveiled its new technology for ESAs this spring at the Satellite 2022 conference in Washington DC, where he demonstrated a prototype to deliver OneWeb connectivity services. (Hughes is close to OneWeb, having participated in the winning consortium which acquired OneWeb out of bankruptcy.)
In April, Hughes touted the low-profile nature of his ESA, noting to RGN that the system has no moving parts and "is ideal for stationary and mobile applications." But Hughes had no concrete aerodynamic plans to share at the time and confirmed flight testing had not begun.
That narrative appears to have evolved, Hughes Vice Chairman Reza Rasoulian said in a statement today. "Gogo's selection of the Hughes ESA solution confirms our engineering excellence and unlocks the value of OneWeb's global capability for inflight broadband anywhere on the planet.
Gogo's spokesperson confirmed to RGN that the Hughes/Gogo ESA has not yet been flight tested.
"Unlike GEO solutions, Gogo's LEO service will include a fuselage-mounted unit with an integrated antenna, modem, power supply and RF converter; will only require 28 volts DC; will not rely on aircraft positioning data; and will include an AVANCE router," Gogo said, speaking to the oft-cited potency issues Surrounding ESAs. The company's president and chief operating officer, Sergio Aguirre, assured that the system would be "fast and affordable" and would "deliver best-in-class global performance on aviation's widest range of aircraft." business".