[ad_1]
It seems that Nepal's exciting internet speed war was not allowed from the start. The Nepal Telecom Authority (NTA) released an important notice today (December 17) urging ISPs to first get NTA approval for the service charge, in order to implement their bandwidth offering new generation passante.
In its opinion, the NTA calls on ISPs to remain consistent with Telecommunications Law 054, Article 42 which requires service providers to receive service charge authorization before deploying their Internet plans.
Apparently, ISPs in Nepal have lost their regulatory procedures by investing too much in the numbers game. But it has not gone unnoticed by the telecommunications authority. NTA expressed dissatisfaction with ISPs promoting their offerings through online sites, social media and print media. The regulator says the Affected ISPs have not received service charge approval for their new internet plans.
The notice states that ISPs must first receive approval from the NTA on service charges in accordance with section 42 of the Telecommunications Act 054. Only after this can ISPs deploy their improved speed packages.
Since CG Net's revolutionary 120 Mbps plan, the respective ISPs have launched their own 3-digit speed plans. Subisu (150 Mbps), WorldLink (600 Mbps), Vianet (175 Mbps), Dish Home (100 Mbps) all have 3-digit speed plans in place.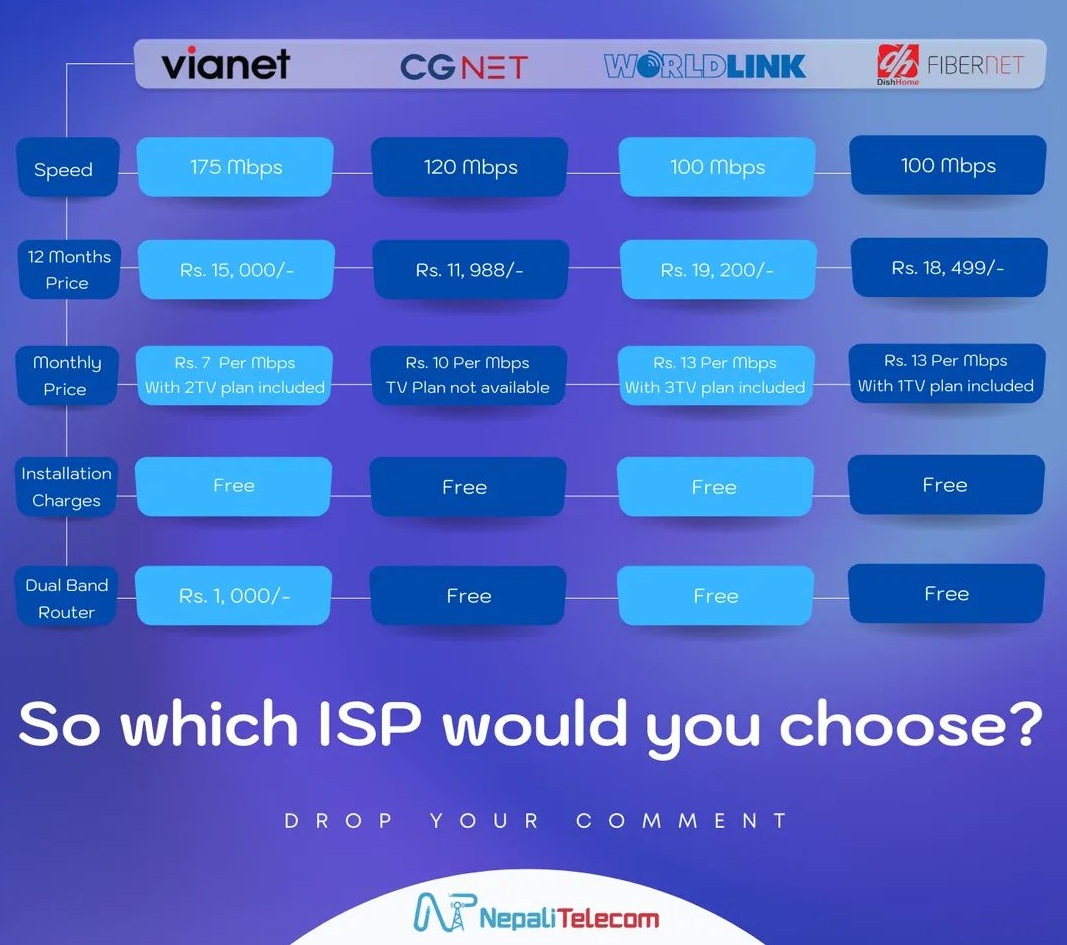 But the #internetspeedwar took a surreal turn on Wednesday (December 15) when Classic Tech announced its plan for a 1 Gbps broadband plan. But the NTA revealed that ISPs have yet to receive authorization for service charges on their new fiber broadband plans.
Regarding section 42 of the Telecommunications Act?
The law states that any Internet service provider must obtain permission from the NTA on their service charges. Then, they must publish the notice containing the date of approval by the NTA. It is only after that that an ISP can set the price and deploy its service to its customers.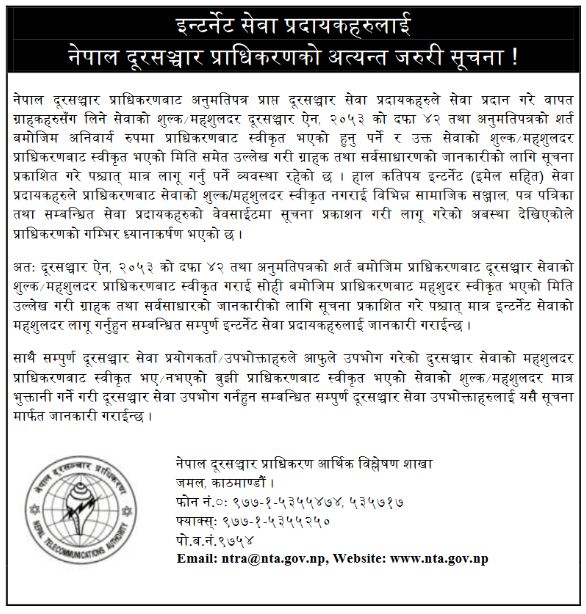 The NTA has also asked Internet consumers to pay for their Internet only after confirming that their ISP has obtained authorization for the service charge from the telecommunications authority.
How do you see the spiraling internet speed war in Nepal and the ISP's obsession with the numbers game? Are you one of those skeptics who want the service provider to focus on quality services instead of improving their bandwidth speed? Share your opinion in the comments below.

[ad_2]